Contact
Key people
Principal
Karen Poole
ph: 04 563 6329
principal@tawhai.school.nz
Board of Trustees
Board meetings are open to all and are normally held on the last Tuesday of each month at 7pm in the Staffroom.
Parent Teacher Support Group
The PTSG meets every month, usually on the second Wednesday. If you are interested in being involved in PTSG activities, please contact the school office or email ptsg@tawhai.school.nz.
Tawhai School
69 Glen Road
Stokes Valley Wellington 5019
ph: 04 563 6329
fax: 04 563 6329
www.tawhai.school.nz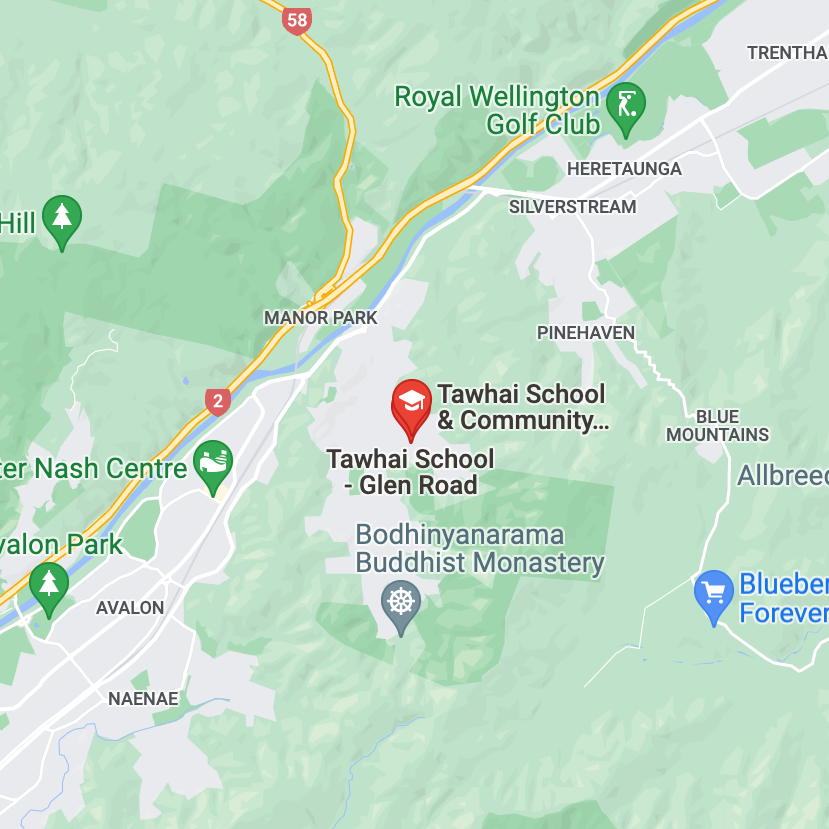 Need to send us a message?